Resources for Students



Need help?  Not sure how to do your homework?  Maybe these sites can help.  Also, remember you can always ask for help in class.:-)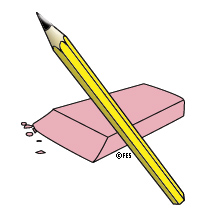 Harcourt Publishers: We use their Math book, but they also have help in Reading, Language Arts, Spelling, Social Studies, Science, Health, and Art.
Macmillan/McGraw-Hill Publishers: We use their Reading series (Treasures) and Science book, but they also have help in Math, Language Arts, Social Studies, Health, and Music.
Rose Hulman Institute: They offer on-line homework help in Math and Science. You can also call them at 1-877-275-7673.
Time For Kids Magazine: Their site has homework help as well as games.
Language help:
Merriam Webster dictionary:
More cool websites...
general information:
"The Old Farmer's Almanac for Kids" has lots of interesting information about weather, astronomy, nature, pets, sports, etc. Check it out!
Crayola website - printable coloring pages, games, and more
Do you know how an iPod Shuffle works? Find the answer to this question, plus loads of other fun facts.
Check out the Children's Museum in Indy
Interested in Native Americans and their art?
Find out what's happening in the galleries and gardens at the Indiana Museum of Art.
Find out more about your favorite books and authors at Scholastic's website
Here's the website for Edinburgh's Wright-Hageman Public Library. Click here to find out about special programs, library hours, etc. Remember, you can access the Internet for free here.
Want to know when the Fall Festival Parade is? How about the Holiday of Lights? Go to the town of Edinburgh's homepage to find out.
CLASSROOM ACTIVITIES' LINKS
For info on Aztec, Maya, and Inca civilizations, check out these links:
Aztec: http://library.thinkquest.org/27981/
Aztec: http://aztec.com/page.php?page=home2
Aztec: http://www.azteccalendar.com/
Maya: http://mayaruins.com/
Maya: http://www.mayankids.com/
Maya: http://mayas.mrdonn.org/dailylife.html
Inca: http://incas.mrdonn.org/
Inca: http://www.kidskonnect.com/subject-index/16-history/255-ancient-inca.html
Inca: http://www.culturefocus.com/peru-machu-picchu.htm
For the Otzi the Iceman research, clink on these links:
http://www.digonsite.com/drdig/europe/3.html
http://en.wikipedia.org/wiki/%C3%96tzi_the_Iceman
For the Social Studies Wheel of Exceptional Explorers, click on these links:
http://www.snowcrest.net/jmike/explor.html
Italian explorers: http://en.wikipedia.org/wiki/List_of_Italian_explorers
Spanish explorers: http://library.thinkquest.org/J002678F/spanish_explorers.htm
Portugese explorers: http://www.marinersmuseum.org/education/portuguese-explorers
Figurative Language sites:
idioms: http://www.idiomsite.com/
idiom activity: http://library.thinkquest.org/4382/idiom.html#Top%20of%20Page
idiom game: http://www.funbrain.com/idioms/index.html
Homographs/Homophones sites:
Homograph games:
http://www.ezschool.com/Games/Homographs.html
http://www.quia.com/cb/8285.html
Homophone games:
http://www.ezschool.com/Games/Homophones.html
http://www.missmaggie.org/scholastic/supermatch_eng_launcher.html
http://www.vocabulary.co.il/homophones/intermediate/3rd-5th-grade-homophone-game/
Math - Measuring angles:
http://www.mathplayground.com/alienangles.html
http://www.mathplayground.com/measuringangles.html
http://www.ezschool.com/Games/Angles.html
Math - Area and Perimeter
of squares: http://www.aaamath.com/g58_arx3.htm
of rectangles: http://www.aaamath.com/g58_arx2.htm
of rectangles: http://www.mathplayground.com/area_perimeter.html
of parallelograms: http://www.aaamath.com/g58_arx1.htm
of triangles: http://www.aaamath.com/g58_arx5.htm
of complex shapes: http://www.ixl.com/math/grade-5/area-of-compound-figures
Colonial America sites:
http://teacherweb.com/TX/OakHillElementary/ColonialAmericaWebquest/index.html
http://www.history.org/kids/index.cfm
http://www2.lhric.org/kat/wq/colonial.htm
http://library.thinkquest.org/J002611F/school.htm
Christmas sites:
http://www.carols.org.uk/christmas-facts/index.htm
http://ldsguy.tripod.com/Christmas.carols.html
http://www.christmas-carols.net/
http://www.santas.net/aroundtheworld.htm